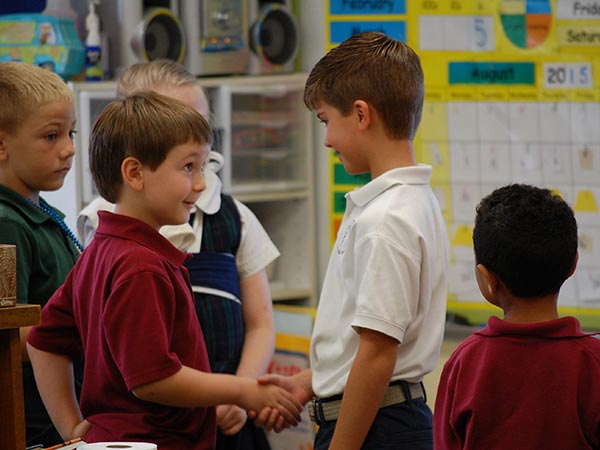 GRADE SCHOOL PROGRAM DETAILS:
ABOUT GRADE SCHOOL:
In the early grades (K-5), academic emphasis is on reading and writing. Teachers keep in close contact with parents regarding student progress, either via Fast Direct, notes home, or behavior/homework logs. Lower-grade teachers send home a weekly newsletter to let parents know what topics will be taught in class, as well as any test dates, special events, important assignments due, etc.
HOMEWORK:
Most homework given in the early grades is practice reading, plus any assignments not completed in class, extra practice needed, or special projects.